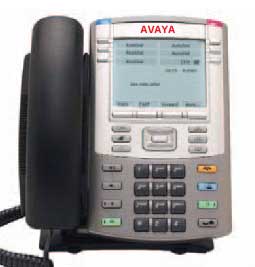 Avaya 1140 Deskphone
Manufacturers
There are currently no product reviews.
Intertel 3000 Phone System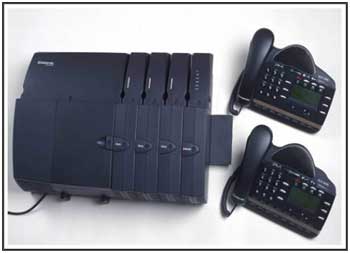 The Intertel 3000 started life manufactured by Inter-tel as the Encore CX phone system that has evolved to the Inter-tel 3000. Intertel was bought out by Mitel and the Intertel 3000 evolved to the Mitel 3000.
All of the phones and expansion modules are all interchangable.

The CCU contains the system processor, power supply, optional power supply, connections for 8 telephones and 2 CO lines, remote programming and maintenance interface.
---

Intertel 3000 digital telephones offer a large, intuitive display menus, soft keys for one-touch feature activation, automatic headset detection, programmable keys with dual color red and green LED indicators, speaker phone operations and a parallel modem port. For additional features on each phone, click on the corresponding image below.
---

You can add more telephones and CO/Trunk lines and digital station cards to the Inter-tel phone system by adding a ports module.
---

Inter-Tel Voice Mail module provides: remote access to voice mail message retrieval, 40 extension mailboxes, 10 phantom mailboxes, 20 group mailboxes with message indicator by group, general voice mailbox, Automated Attendant by day, night, and week end, customized courtesy services, call screening, name directory for callers calling into your system, and record a call.
---


Intertel 3000 Expansion Modules


Intertel 3000 Phones
New Products For September - Intertel 3000 Phone System
Important Links

V200 Wireless Headset
$194.00
$149.00

Save: 23% off
Who's Online
There currently are 12 guests online.
Your IP Address is: 3.237.94.109