Manufacturers
There are currently no product reviews.
Comdial Phone Systems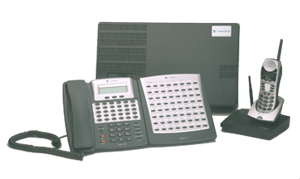 Comdial DX-120 system configuration starts at 4 lines in X 8 digital station executive phones X 2 available analog ports for fax or cordless phones.
The optional Automated Attendant Module handles calls while the attendant is not available. Example: for sales press 1, for administration press 2, and accounting press 3.
---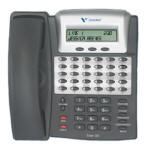 30 Button Programmability: The 30 red/green dual-color LED buttons can be programmed to do customized tasks that meet your personal needs. For example, you can program a button to dial favorite extensions, access speed-dial numbers, page a colleague, park a call, or let you take a breather with "Do Not Disturb" mode and much more — all with a single push. You can also program a button to function as a Call Key, which will provide status for a pool of CO lines, to aid in multiple call handling.
---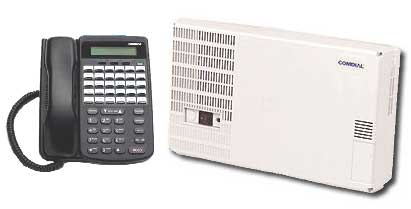 The DX-80 delivers enterprise-grade productivity without the complexity, cost, and management responsibilities of a larger system. With over 100 standard features, this system is well suited to give your office a competitive edge.
Expands to affordably meet you small business growth. Initial configurations begins at 4 lines in X 8 digital phones plus 4 analog station ports. Fully expanded to a configurations of 16 lines in X 48 digital stations plus 8 analog station ports.
---
The Comdial DX-80 30 Button Digital Display Speakerphone delivers enterprise-grade quality and productivity with out the complexity, cost and management responsibilities of a larger phone system. With over 100 standard features, this system is well suited to give your business a competitive edge.
---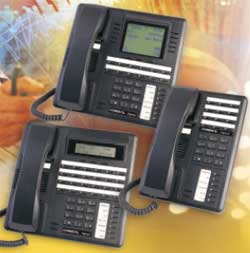 The Impact phones for it's time provide productivity and benefits of a new phone system for an affordable price.
The Comdial Impact SCS provide easy access to may of Comdial's advanced features that include a speaker phone for hands free use and a large telephone display for features such as Caller ID and more.
For heavy use applications headset capability is an added feature for hands free use.
Comdial Impact Voice Mail.
The Impact SCS provides increased user-ability for handling voice mail messages. Easy one-touch buttons let you record voice mail messages or screen your incoming calls for mid-message pickup, plus a lot more voice mail features
---
Vertical Summit Cordless Phone
---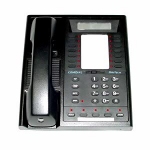 Comdial Digitech Phones


Comdial DX120 Phone System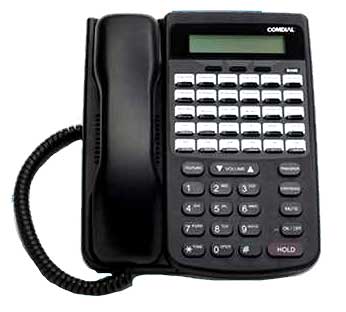 Comdial DX80 Phone

Comdial Edge 120 Phone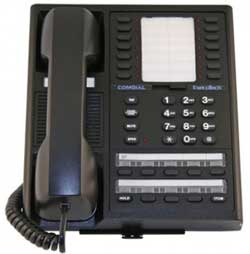 Comdial Executec Phones


Comdial Expansion Cards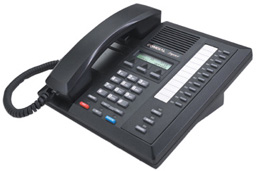 Comdial Impact Phones


Comdial Phones
New Products For October - Comdial Phone Systems
Monthly Specials For October
Important Links
Bestsellers
Who's Online
There currently are 6 guests online.
Your IP Address is: 3.235.101.141